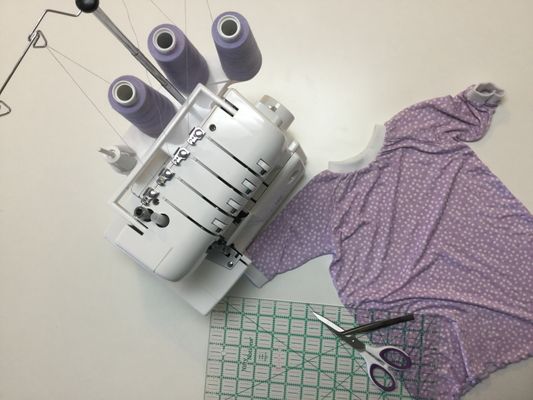 Serger Sewing 1 - Serger Skills for Knits
Start sewing knitwear with confidence using the techniques you will learn in this 3-hour skills building class. No more piles of shredded up fabric eaten by your machine! Working on your own serger, get painlessly through this learning curve as you master the construction and finishing tasks that give your knit clothes a professional ready-to-wear look.
This class is for anyone who knows how to thread, adjust and operate their serger, but needs experience in working more precisely with their machine and handling knit fabrics.