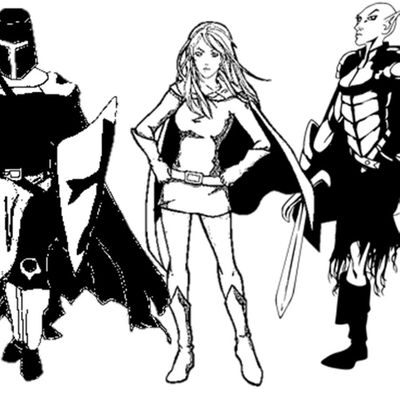 Fast Start to Sewing for Cosplay
Meet the sewing machine - your new best friend for cosplay! See how fast and easy it is to get started sewing up your costume in this fast, fun 3-hour class. Learn the dos and don'ts for operating a sewing machine, then make a super-easy satin hero's cape.
In just 3-hours we'll take the mystery out of the sewing machine and get you up and sewing fast. Using one of our studio machines, learn how to thread it up and sew a straight line. We will then show some secrets about handling the machine that normally take forever to figure out on your own. Then, prove you can sew by making a hero's cape! This is a perfect opportunity to learn about sewing machines before investing in your own.
Get Started
$75 SPECIAL INTRODUCTORY PRICE Take advantage now, before our regular $95 price returns.
Use of sewing machines and materials for making your sewing project are included in the class fee.
Fast Start to Sewing for Cosplay - Schedule