Thimble Fingers Sewing Studio
For 15 years we've had the privilege to offer our sewing classes to children and adults of all ages, sharing our expertise and creative skills with the community. We're known for providing individual attention to all our students in a lighthearted and fun environment. In our self-paced, flexible program students have fun while learning fundamental and advanced skills at their own comfort level. We serve aspiring fashion designers, sewing enthusiasts, as well as beginning quilters. Young adults can add the sewing arts to their lifestyle to take control of their personal style; parents can sign their little ones up for a fun after-school class; and elders can use sewing to tap into their creativity and share their work with loved ones, because our driving passion is to make sewing an accessible life skill to every person who enters our world!
Learn How to Sew My Own Clothes
Sewing is an excellent skill, but many people don't know how to do it properly. If you want to learn how to sew your own clothes, how to make your clothes fit, or even how to thread with a sewing machine, Thimble Fingers Sewing Studio can help. Our beginners sewing classes in Houston, TX, teach you how to patch your clothes and more. Enroll in our sewing or fashion design classes and camps to hone your sewing skills and to make or repair your clothes.
Thimble Fingers Sewing Studio Offers Beginners Sewing Classes, Camps, and Fashion Design in Houston, Texas
Are you looking for beginners sewing classes? Have you been asking yourself how to make my clothes fit? Thimble Fingers Sewing Studio in Houston, TX, offers the classes and camps you need, whether you want to know how to patch your clothes or design them. Our sewing camps and classes are ideal for learning new skills and honing your sewing to give you the best results.
Contact Thimble Fingers Sewing Studio for fashion design classes and more.
View our classes and events
View our classes and events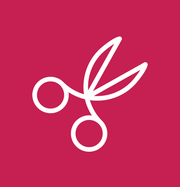 Basic Sewing for Adults 
A set of self-paced classes gets you started with essential skills to make your clothes, decorate your living space or create crafts and accessories.
-- Learn to use a sewing machine
-- Work with a sewing pattern
-- Learn construction & finishing techniques
Kids' Holiday Sewing Camps
Holiday Sewing Camps for Kids! Weekdays, Dec 21 - Jan 6.
A.M. & P.M. sessions
Beyond the Basics!
Pattern Fitting
We now have a pathway to making clothes that fit and includes designing your own wardrobe. Check out our patternmaking and fitting classes using the Sure-Fit Designs pattern fitting and design system
281-493-1941