Thimble Fingers Sewing Studio
For 15 years we've had the privilege to offer our sewing classes to children and adults of all ages, sharing our expertise and creative skills with the community. We're known for providing individual attention to all our students in a lighthearted and fun environment. In our self-paced, flexible program students have fun while learning fundamental and advanced skills at their own comfort level. We serve aspiring fashion designers, sewing enthusiasts, as well as beginning quilters. Young adults can add the sewing arts to their lifestyle to take control of their personal style; parents can sign their little ones up for a fun after-school class; and elders can use sewing to tap into their creativity and share their work with loved ones, because our driving passion is to make sewing an accessible life skill to every person who enters our world!
View our classes and events
View our classes and events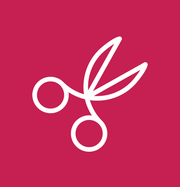 Studio Open for Classes
Most of our classes are now open. To protect the health and safety of our customers and students, we are following and enforcing the CDC guidelines for social distancing, sanitizing, wearing masks and limited occupancy, click here.
Kids' Summer Sewing Camps
Kids' Summer Sewing Camps begin Tuesday, June 1, and continue through Aug 20. Please check here for updates.
Download Our New App!
Our FREE APP is the fastest and easiest way to view schedules, purchase classes, and get reminders. Plus you can opt in to receive exclusive offers!