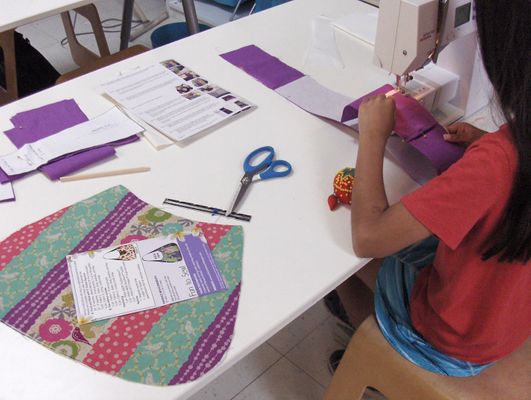 Saturday Sewing Camps
1:30 PM - 4:30 PM
Most Saturdays During the School Year
Saturday Sewing Camps are structured and priced the same as the Summer Camps. These 3-hour camps allow new students or previous summer camp students to continue the momentum they gained over the summer. After-school students can attend them for extra focus on a special sewing project. And they are great for new students to try, even if their weekday schedule is already full.
These camps are open enrollment, with students free to attend any combination of dates. Saturday camps are perfect for coming just enough days to work on a favorite project, or for a weekly sewing fix.
Be sure to sign up early in the week! Empty classes are subject to cancellation or assignment to other groups.
Who Can Do This
New Students ages 6-18
Ages 10+ benefit the most from this brief course; younger students may need additional sessions.
Cost
$65 for each Saturday Camp class.
Supplies and fabrics for sewing projects are not included in the class fees.
Supplies
If you wish to bring them from home or do your own shopping, a printable Supplies List . It includes the required sewing tools as well as all the materials for the three starter projects for new students. If you'd rather have us take care of everything for you, we can have them all kitted up and waiting for you when you arrive for your class. You can purchase them when you register or at class time.
Enroll in Saturday Sewing Camps